Kristin Barber - Owner & Homestudy Specialist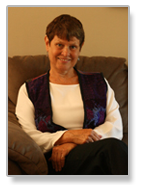 Kristin Barber is the owner of Homestudies Northwest and has been doing adoption homestudies locally since 1992. She has worked both independently and for Adoption Advocates International. All adoption home studies using Homestudies Northwest are done by Kristin. She is a Certified Counselor with the State of Washington, as well as a graduate of the University of Chicago (B.A. Sociology) and Western Washington University (Teaching Certificate). As an adoption volunteer, she has been an active boardmember of the local support group SSAFE (Supporting Special Adoptive Families with Encouragement) and has organized several adoption information events. She keeps current with continuing education classes.
Kristin is very familiar with the adoption process, not only as a certified home study counselor, but as an adoptive parent. Her three adopted children are Sam (1983, Guatemala), Clayton (1985, U.S.) and Jayonna (1986, U.S.)

Our coverage includes Mount Vernon Washington, Bellingham Washington, Blaine Washington, Whatcom county, Skagit county Snohomish County, Island and San Juan Counties.
See map

Here we attempt to answer questions many people have when it comes to getting a home study done.
Read more

Give us a call or write to us and we'll answer any questions you might have regarding the home study process.
Read more